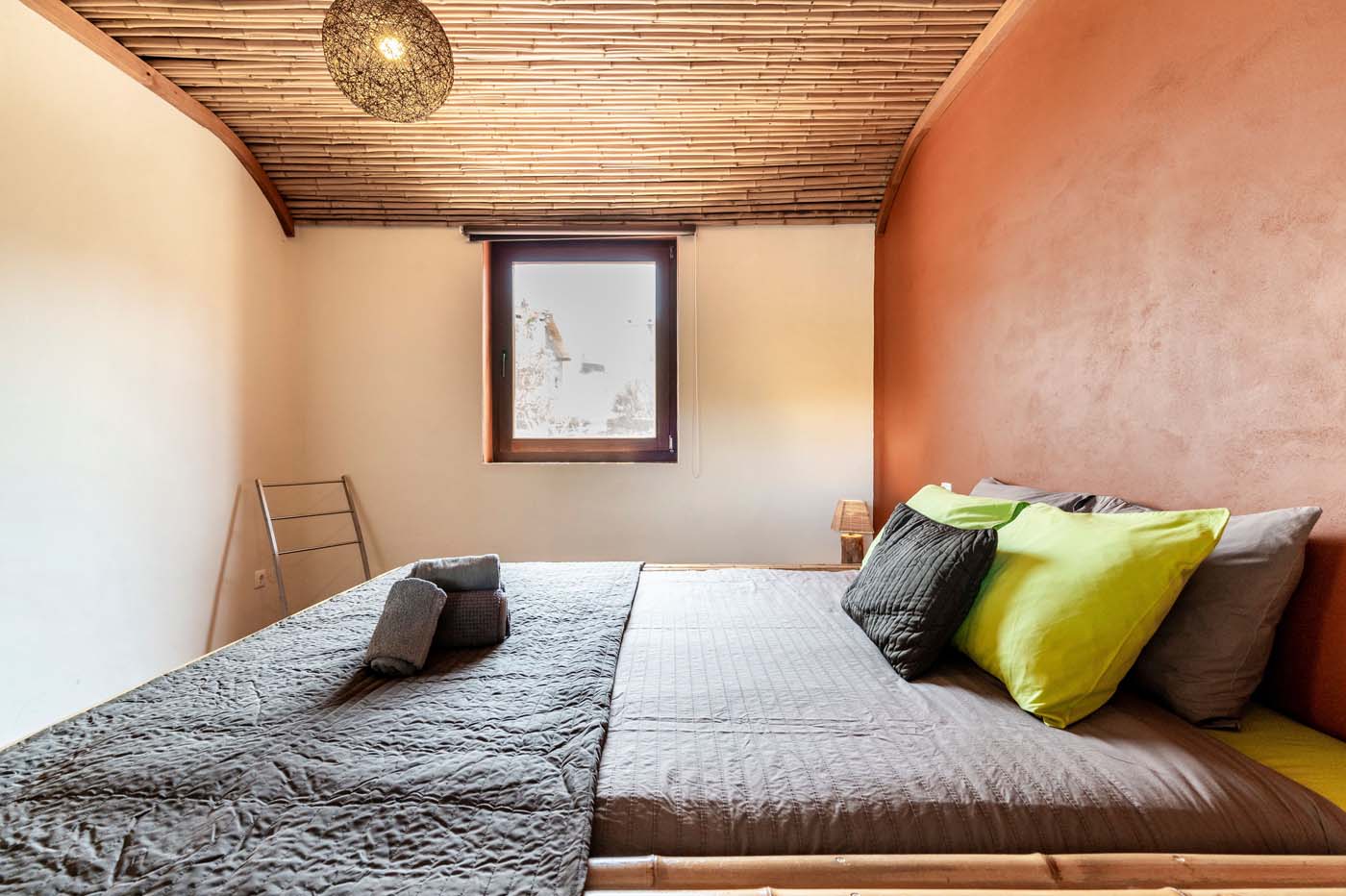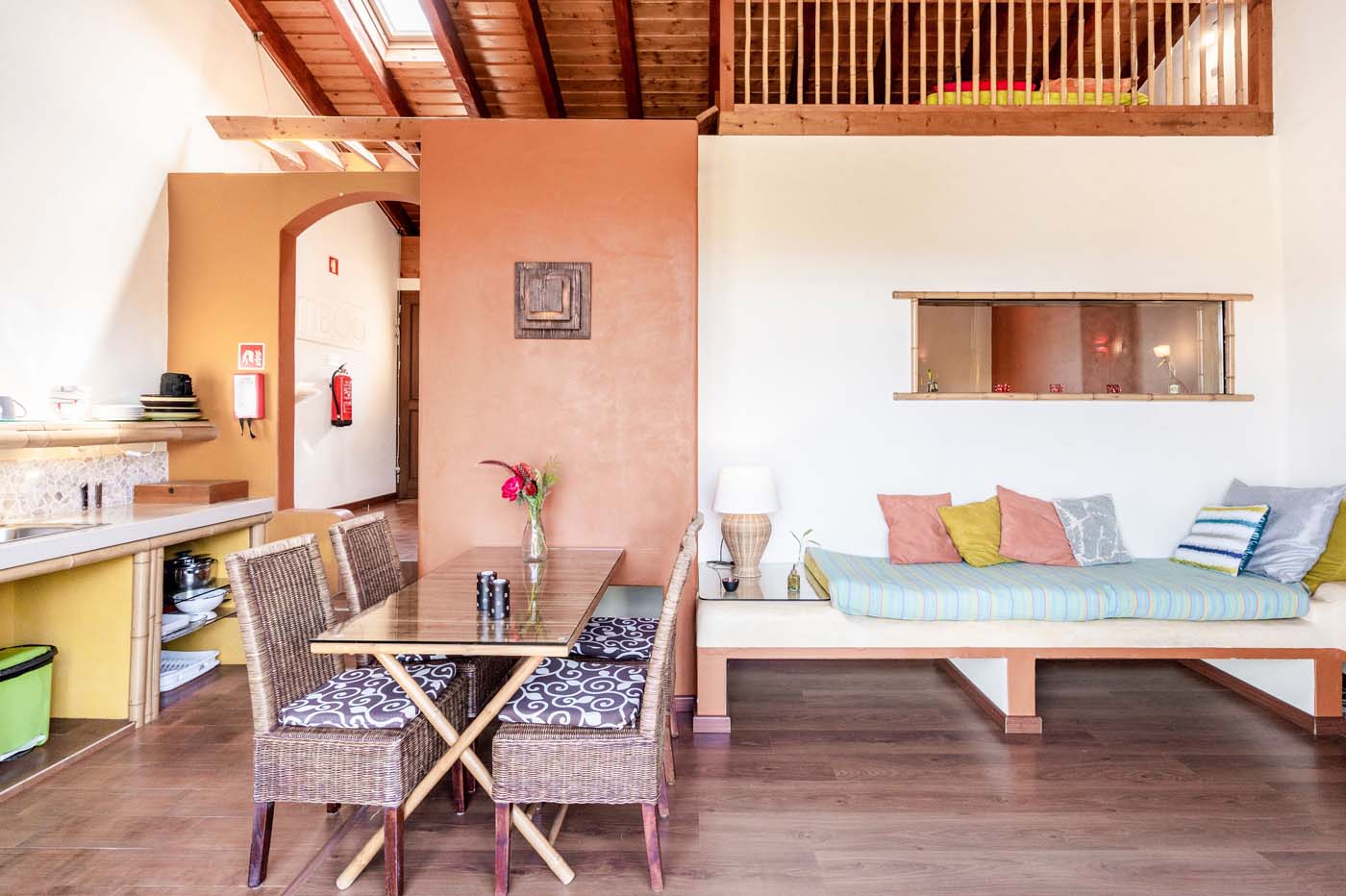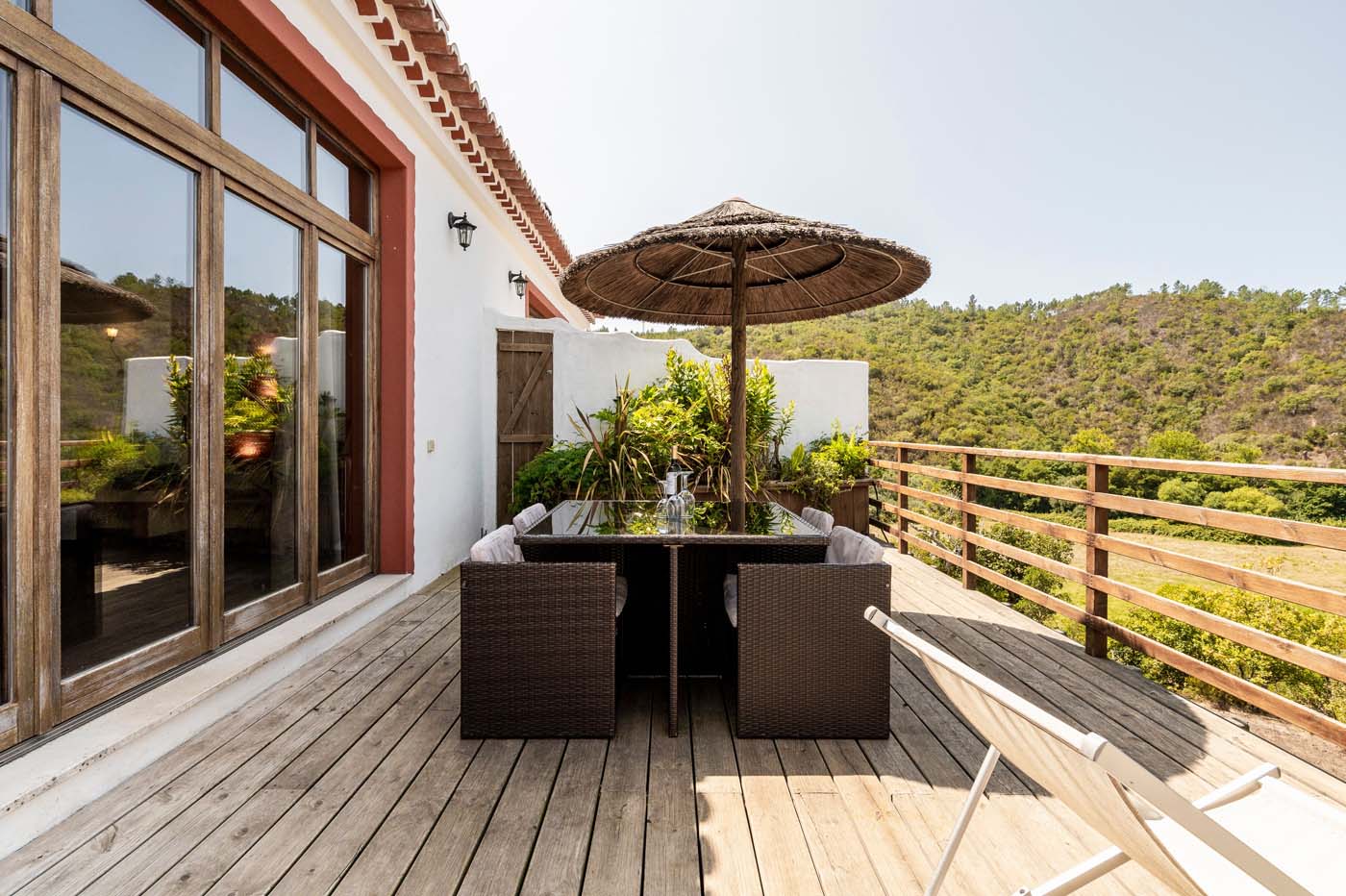 Natural building materials
Moinho das Canas
The inspiration for this one-of-a-kind apartment came from the original Portuguese name of the land, 'Moinho das Canas', which, freely translated, means Cane Mill. As the name suggests, a lot of cane grows here, and we used this material to decorate this apartment. The use of other natural building materials, such as cork, wood and stone, gives the apartment a truly harmonious feel
of nature finest building materials
About
The inspiration for this one-of-a-kind apartment came from the original Portuguese name of the land, 'Moinho das Canas', which, freely translated, means Cane Mill. As the name suggests, a lot of cane grows here, and we used this material to decorate this apartment. The use of other natural building materials, such as cork, wood and stone, gives the apartment a truly harmonious feel
The living area contains a comfy, bespoke sofa, situated near a cosy wood-burner. A tiny oven built into the stove means that, on a cold day, you could even make a fire and cook a cake, should the mood take you. The windows to the front of the apartment grant an amazing view of the valley and access to a beautiful wooden decking area (more than 30m²), complete with outside shower and plenty of space for lounging, sitting, or doing yoga.
On the other side we have a tiled outside area – for extra sun exposure in the morning and on windy days. Through this side you can also access your vehicle's parking area, located just 30 meters away from the apartment, at the end of a wide, slate-paved path.
Electricity, water and gas are included in the price; you will only pay for wood in the winter if you choose to make a fire. The building is centrally heated.
For guests with children we can provide cots for the bedroom. Younger children can sleep on an extra bed in the living room or, if over seven years old, can use the low mezzanine level – a great adventure for kids (accessed via a small staircase). Alternatively, if old enough, we have a fully decorated yurt (Mongolian Tent – see website for pictures) within sight of the apartment. Please check for availability.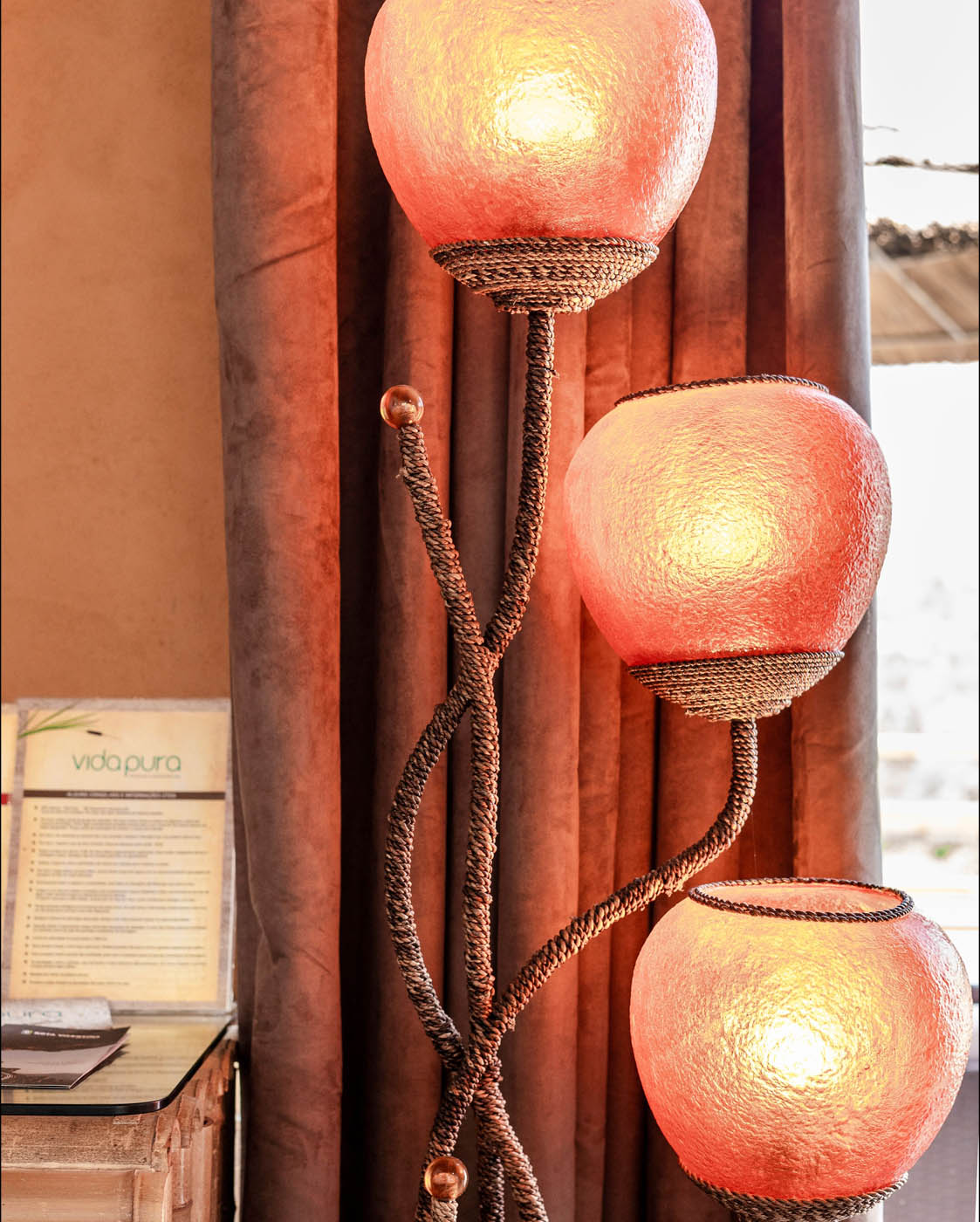 Features
1 bedroom with double bed

bathroom with shower, toilet and sink

living/dining

kitchen with stove, oven, fridge, sink

fire place for winter

terrace

decking with great view

hairdryer
Features
outside shower

hammock area

barbecue available

free parking

free quality drinking water

free use of work-out deck

free WiFi

access to natural swimming pond
"The bed was really comfortable and we were warm thanks to the chimney. There were lovely animals and the surrounding are great to explore, the river... it's near the beach, great nature and hiking possibilities."
This property is excellent for people hoping to disconnect from the rest of the world. It is surrounded by mountains with some nice views which makes it ideal to fully enjoy the nature"
"Really nice and well equipped apartment with a wonderful terrace. The yoga classes in the morning are a real highlight, and we had fresh raspberries every morning - perfect place to disconnect."